CorelDRAW Graphics Suite 2023
Professional graphic design software for Windows & macOS
Subscribe and just, get the latest version, exclusive cloud features, and more.
2023 VERSION
One-Time Purchase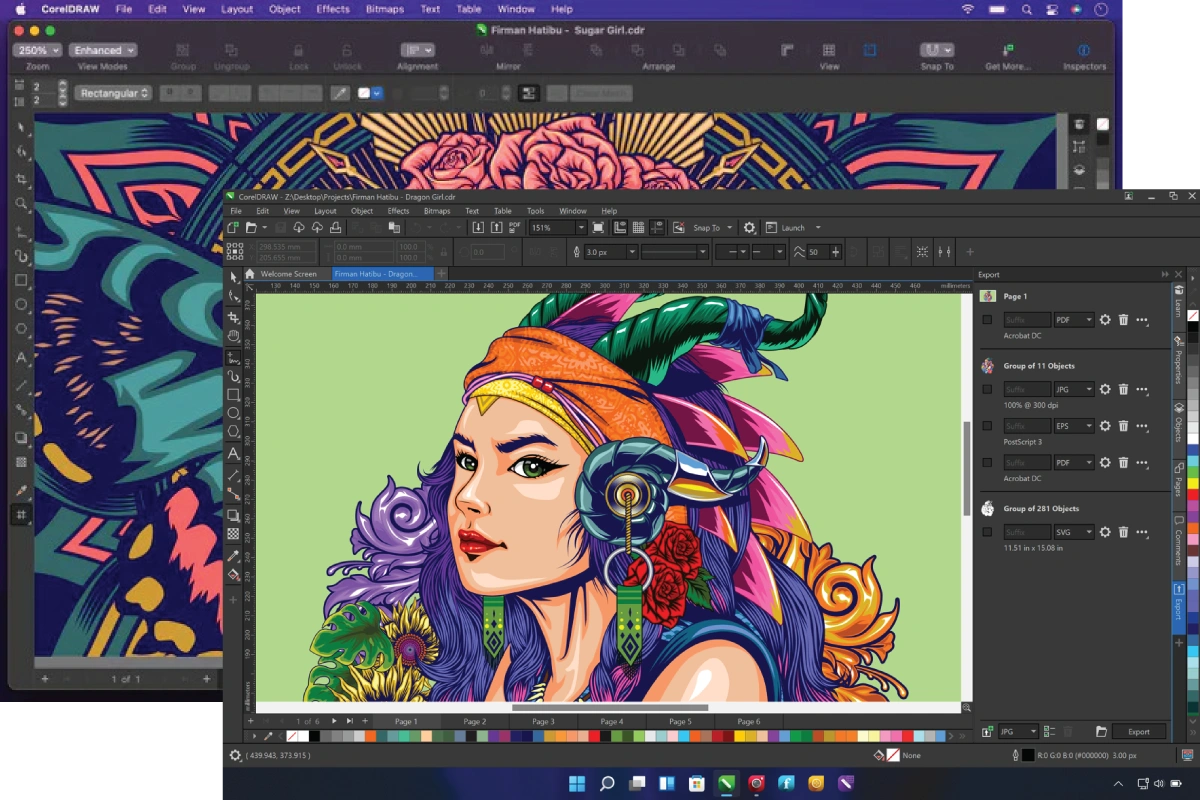 The Creative Side of Graphic Design Productivity
Design
Make unique illustrations, signage, logos and more on Windows or Mac, and on the go with CorelDRAW.
Collaborate
Seamless Collaboration Real-Time Feedback with CorelDRAW for Teams.
Built for Secure Operations
Tools for Success Delivering Exceptional Results with Speed and Precision.
Graphics Suite is your fully loaded professional design
Professional Tools for Your Creative Journey
CorelDRAW's Vector Tools Create Masterpieces from Basics. Elevate Your Designs. Craft Curves with Versatile Tools. Elevate Vector Art with Effects: Contour, Envelope, Blend, Mesh Fill, and More
Discover Complete Layout Tools: Brochures, Multi-Page Documents, and Beyond. Elevate Your Design Capabilities. Single Page to Multipage Editing. Unleash Creative Freedom Your Way
Discover Complete Layout Tools: Brochures, Multi-Page Documents, and Beyond. Elevate Your Design Capabilities. Single Page to Multipage Editing. Unleash Creative Freedom Your Way
Discover Complete Layout Tools: Brochures, Multi-Page Documents, and Beyond. Elevate Your Design Capabilities. Single Page to Multipage Editing. Unleash Creative Freedom Your Way
Enhance Color, Correct Perspective, and Perfect Your Photos with Corel PHOTO-PAINT's Layer-Based Editing. Elevate Your Photo Editing Skills. AI-Powered Image Enhancement, Superior Size & Quality. After Shot HDR for Stunning HDR Photos from RAW Images. Elevate Your Photography
Equipped for Every Project. Empower Your Abilities to Handle Any Task
Vector illustration
Screen capture
Image editing
Font exploration
Browser-based vector
RAW photo editor